The Pictures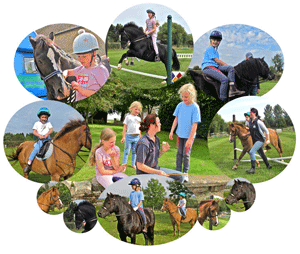 We buy – from art galleries, museums and off the internet – pictures that we think will make exciting jigsaws. We offer a collection of between fifty and sixty jigsaws in our annual catalogue (see below).
We will, however, cut into a jigsaw any picture supplied to us. If it is a photograph you can either post the actual print to us, and we will scan it and enlarge it to whatever size you want; or you can email it to us: it naturally has to be of a high enough resolution to enlarge, but I will be able to tell you if it is the moment I receive it.
If you want a jigsaw made from a particular work of art, we will do our best to acquire it for you.
We will also create collages for you, like the one on the right. There is an extra charge for the composition, which depends upon the number of photographs involved.
The catalogue
If you would like to receive our catalogue, we can either post it to you or email it to you as a pdf.