Puzzleplex: jigsaws and puzzles from the Stocken family
Puzzleplex present hand-cut jigsaws and three-dimensional wooden puzzles designed and created by the Stocken family.
The popularity of both the jigsaws and the puzzles is due not just their high quality but that each is made individually. And the Stocken family go out of their way to cater, if possible, for every whim, fancy and variation that their customers want.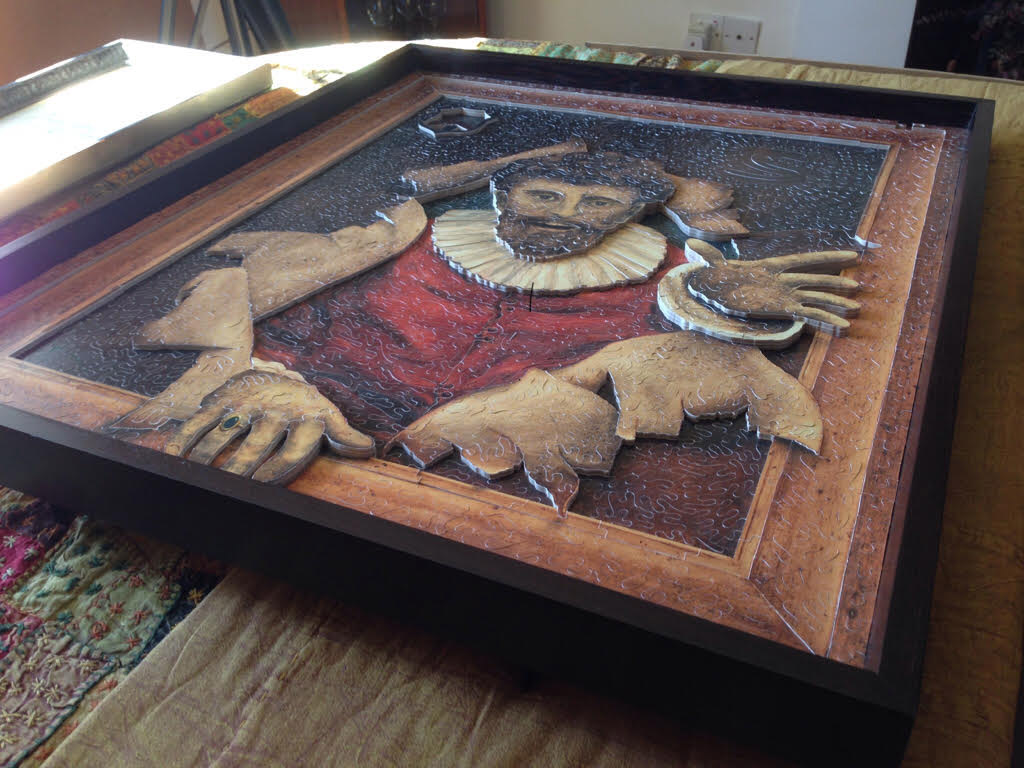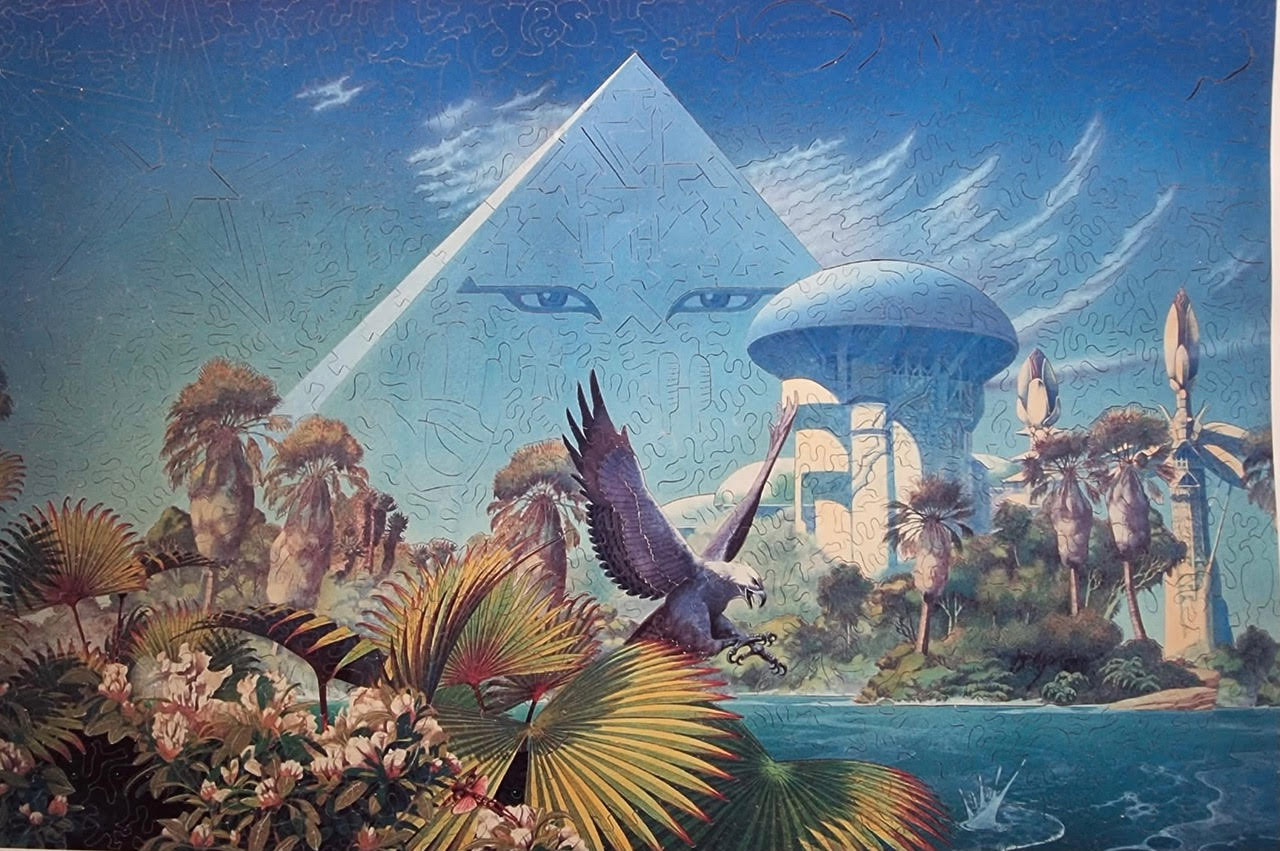 Follow us on Instagram @stockenjigsaw
Jigsaws
Enid Stocken cut jigsaws from 1915 to 1983, and achieved world-wide renown for her skill and artistry. Her jigsaws went all over the world and are now collectors' items.
Jigsaw cutting was taken up by Enid's children and grandchildren who now create highly imaginative hand-cut jigsaws that would have delighted Enid.
Three-dimensional puzzles
In 1973 Peter Stocken devised and developed hand-cut three-dimensional wooden puzzles, his own particular form of fiendish puzzle which many now treasure as works of art.
In May 2019 Peter suffered a minor stroke leaving him with memory loss and impairment to his right peripheral vision. Prior to this, his ageing vision was beginning to make it difficult for him to do the very slow and painstaking work that creation of the puzzles to the very high standard demanded. He was coming to the conclusion that he may have to stop making these puzzles. This decision has now been taken for him and we are sad to report that there will be no more 3Ds. Simon and Claudia have never aspired to making them and as far as we know, no-one has copied or imitated them. Simon and Claudia will continue to cut our jigsaws.
Dongles will also be unavailable
The Stocken family
The Stocken family has been producing hand-cut jigsaws and puzzles for over 100 years.
Read a brief family history.