Hand-cut jigsaws from the Stocken family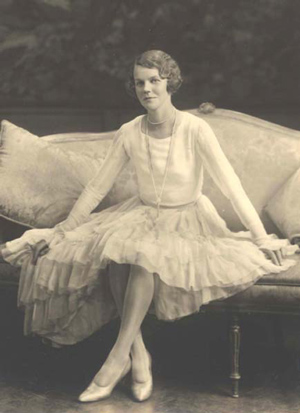 The Stocken family's jigsaw history started in 1915 when Enid Oliver and her sister, Mary, cut their first jigsaws for charity on a Hobbies A1 treadle machine (cost 7/6d) they had been given. They then went to the local hospital to show wounded soldiers how to cut them as a therapy.
In 1929, Enid married Rex Stocken, a flying ace in the First World War, a star of the French silent screen in the early twenties, a pilot in the Second World War and an aeronaut all his life. While he was in the skies, Enid started cutting jigsaws in earnest.
Enid cut her last jigsaw in 1983, having achieved world-wide renown for her skill and artistry. Indeed, when Simon, Jack and I appeared on BBC 2's Antique Show a few years ago, she was described as 'one of the finest, if not the finest, jigsaw cutters of the twentieth century'. Her jigsaws went all over the world and are now collectors' items. I have a few available for sale.
I started cutting when I was seven and took it up as a full-time occupation in 1972, although later I moved away from jigsaws to concentrate upon my Three-Dimensional wooden puzzles.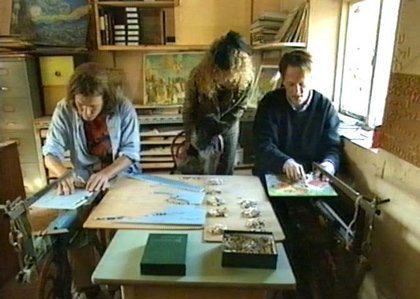 My sister, Mary Rose Wainman, also inherited the jigsaw gene and created her own distinctive style of children's jigsaws, many of the pictures she used having been created by her husband, Richard.
My children Jack, Simon, Claudia and Zebedee learnt to cut jigsaws at an early age. Simon and Claudia have now developed their own styles and manner of cutting in a way that would have amazed and delighted their grandmother. Claudia operates from Briancon in the French Alps.
And if three generations were not sufficient, my grandson, Max, aged 12, has also started cutting.
Peter Stocken, Stubbs Walden, 2012